Restaurant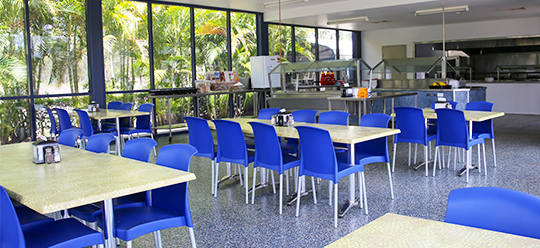 The Vitrinite Village onsite restaurant provides guests with buffet-style dining in indoor air-conditioned comfort, although if you prefer our shaded outdoor setting, this is available for you to enjoy. Our restaurant has the ability to cater for up to 300 people.
In an effort to be ecologically sustainable, Vitrinite Village produces a range of fruit, vegetables and herbs onsite in addition to the cultvation of landscaping plants.
Catering Menu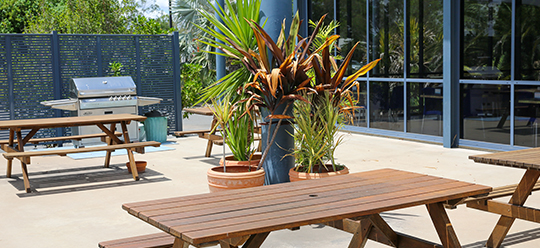 Vitrinite Village offers a variety of offsite catering options, from small meetings to large cocktail parties. Guests can choose from a variety of BBQ pack options for use onsite or to take-away. Contact administration for more information about the packages and pricing.
PLEASE NOTE:
A minimum of 10 persons are required and an additional menu items can be included but will incur an additional cost. Final guaranteed numbers are required 72 hours prior to your event. The ordering, delivery and finishing of product is a minimum three (3) day process and early notification allows us to source the best possible product for your event. If numbers increase after guaranteed numbers are provided, all efforts will be made to ensure requested product and services will be delivered however this will subject to their availability.
Check Availability & Pricing
Laundry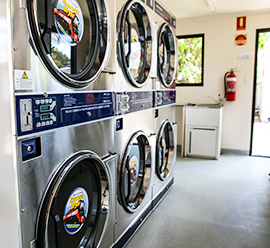 We have a fully-equipped onsite laundry that is available for our guest's use 24 hours 7 days a week. The laundry room is equipped with coin-operated washing machines and dryers.
Training Room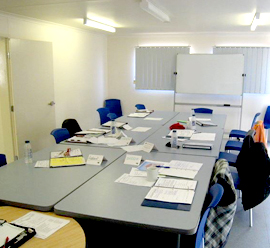 We offer Training Room or Conference Room facilities that can be hired on an hourly, daily or weekly basis. Morning Tea, Lunch and Afternoon Tea can be provided as part of the room hire package. The Training Room can be made available regardless of whether you are a guest of the village or the general public.